PROOF OF VACCINATION & MASKS REQUIRED FOR THIS PERFORMANCE

SEATING IS LIMITED ADVANCE TICKETS RECOMMENDED
Grassy Sound  (Nick Millevoi/Ron Stabinsky) Record Release show:
Grassy Sound is the swinging duo of guitarist Nick Millevoi—who leads Desertion Trio and has worked with John Zorn, Nels Cline, and Chris Forsyth—and keyboard wiz Ron Stabinsky (Mostly Other People Do the Killing, Meat Puppets). Together, they pair gritty electric-guitar lyricism and Hammond B-3 swirl to delve into the sounds of midcentury surf and exotica inspired by the melodic and rhythmic weirdness of Captain Beefheart and Thelonious Monk. The Sounds of Grassy Sound, their debut as a duo, will be released digitally and on vinyl via Destiny Records on July 8, 2022. The album includes special guest appearances from the original Meat Puppets lineup of brothers Curt and Cris Kirkwood and Derrick Bostrom.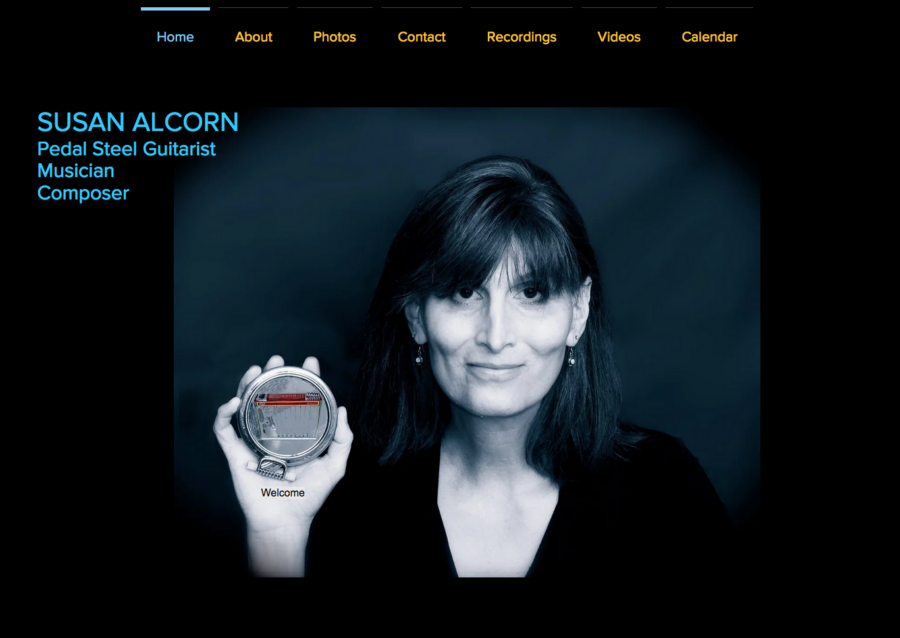 One of the world's premiere exponents of her instrument, Susan Alcorn has taken the pedal steel guitar far beyond its traditional role in country music. Having first paid her dues in Texas country & western bands, she began to expand the vocabulary of her instrument through her study of 20th century classical music, visionary jazz, and world musics.
Though known as for her solo work, she has collaborated with numerous artists including Pauline Oliveros, Chris Cutler, the London Improvisors Orchestra, the Glasgow Improvisors Orchestra, Joe McPhee, Ken Vandermark, Nate Wooley, Ingrid Laubrock and Leila Bourdreuil, George Burtm Evan Parker, Michael Formanek, Zane Campbell, and Mary Halvorson among others.
In 2016, she was voted "Best Other Instrument" by the International Critics Poll. In 2017 she received the Baker Artist Award, and in 2018, along with saxophonist Joe McPhee, she was the recipient of the Instant Award in Improvised Music.
The UK Guardian writes, "As an improvisor and composer, Alcorn has proven to be visionary. Her pieces reveal the complexity of her instrument and her musical experience while never straying from a very direct, intense, and personal musical expression."
venue is wheelchair accessible, please contact us at media at museumfire dot com for more info
–Program notes from Fire Museum Presents