Friday November 15, 2019
8 PM / 10$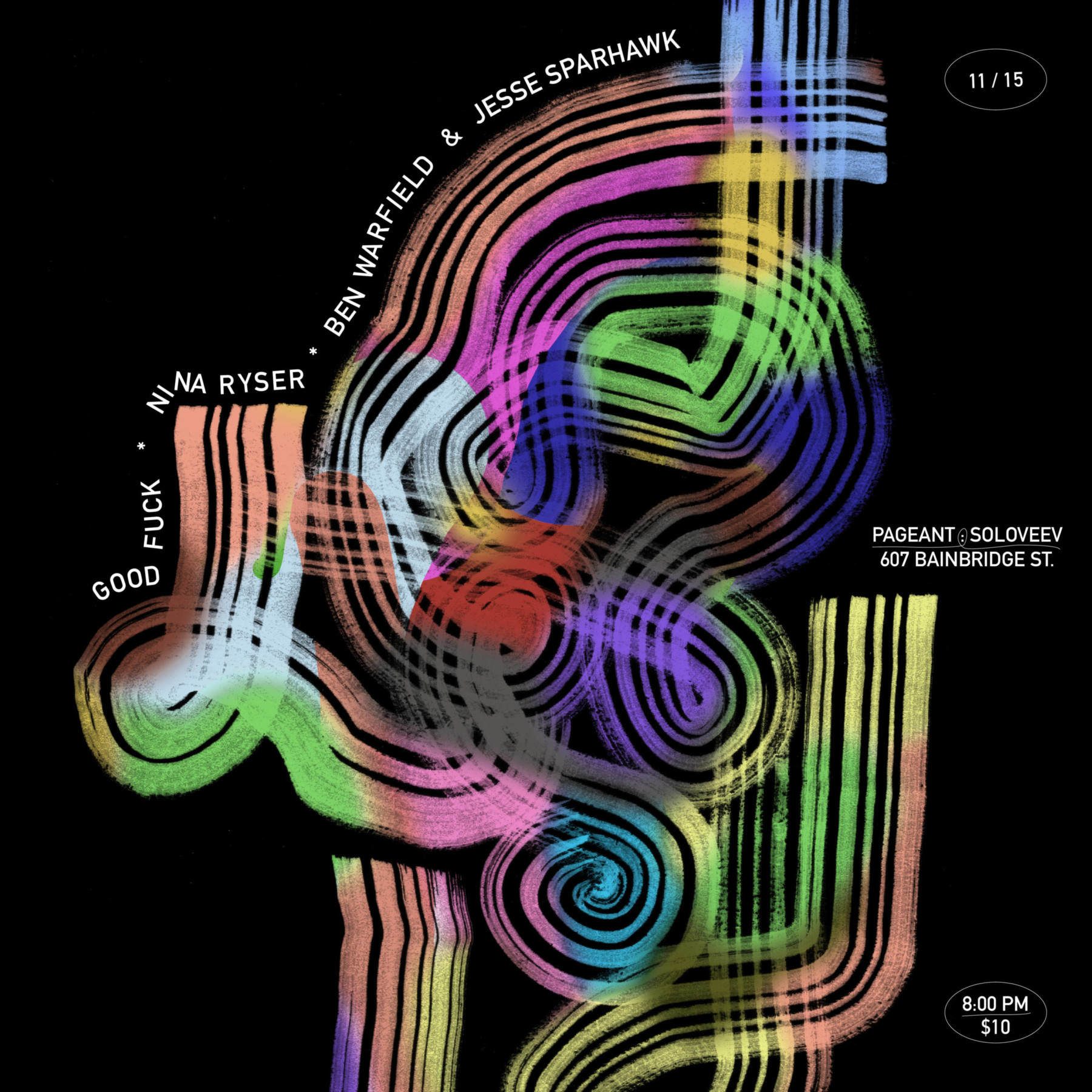 Good Fuck is Tim Kinsella and Jenny Pulse, everything 50/50. After their debut came out on Joyful Noise Records early 2019 they decided to self-release the follow-up Cherry Tree. Think Badlands and Pierrot Le Fou, mythic romantic road trips. Bonnie and Clyde with Alan Watts paperbacks in their backpacks. Like that new Gaspar Noe documentary Climax. The live shows are electronic-based lo-fi multi-media experiences that feel improvised but always land, capturing the energy of Kinsella's wildest pasts in Cap'n Jazz and Make Believe, fused with Pulse's house and techno sensibilities.
Ben Warfield is a musician and light researcher: performing ambient electronic music for films, installations and new media while contributing to the scientific research and operations of an academic neuroscience laboratory engaged in the study of the biological effects of light on humans. His songs explore the liminal spaces between the rational and non-rational, weaving dreamy soundscapes of the mystical/intuitive with inspiration from the material/scientific realm. Ben is joined by accomplished multi-instrumentalist Jesse Sparhawk on harp – an expert performer in avant, rock, folk and devotional genres. The two have played together in the Ruins of Friendship Orchestra for the past 7 years.
Nina Ryser's solo pop outfit has been an ongoing project for the past 10 years, and is what she does when she is not playing in Palberta, Shimmer, or Data, or other projects. Her songs are rooted in disfigured vocal melodies and dreamy, ominous synth compositions sometimes decorated with sounds from other instruments and objects.