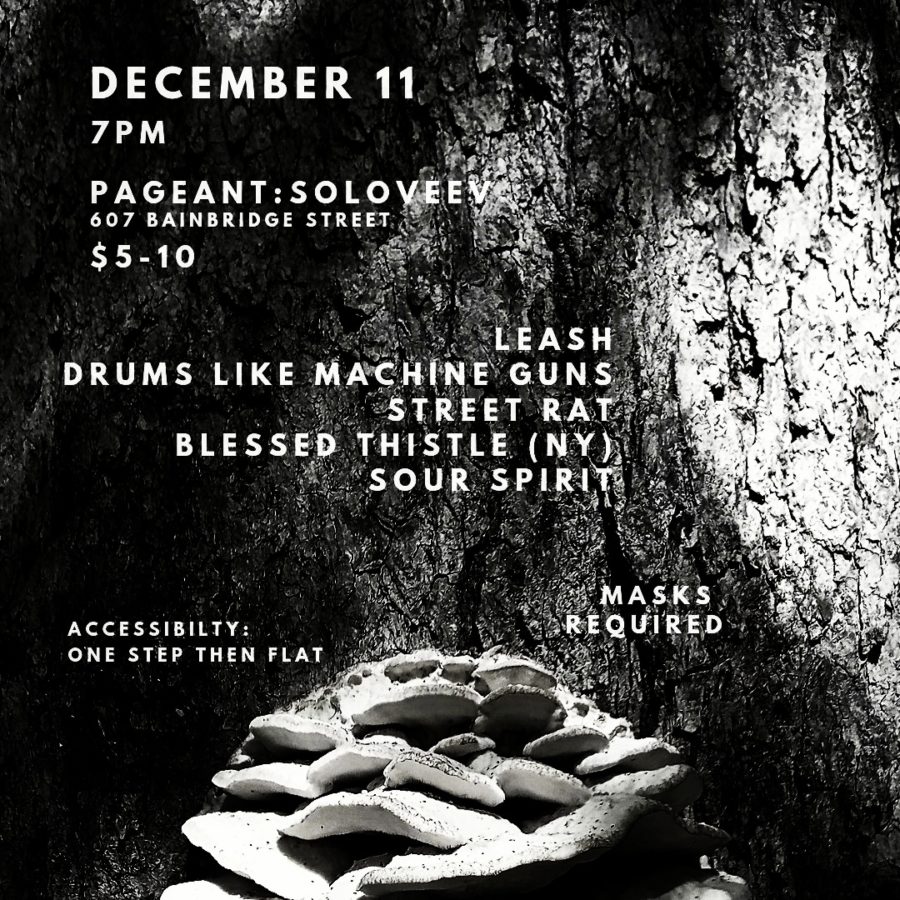 Please join us to commemorate the release of Bob Bellerue's Unhinged 2XCD on Flag Day Recordings — an evening of sounds featuring Blessed Thistle/Bob Bellerue (NYC), Drums Like Machine Guns, Leash, Sour Spirit, and Street Rat.
Sounds start at 8pm
$5-10 sliding scale
MASKS REQUIRED 
Masks are required for all attendees as per City of Philadelphia's current guidelines for live performance venues. If you do not feel well or have been in close contact with someone who is experiencing symptoms of COVID-19 please stay home.
—
Blessed Thistle – Bob Bellerue (NYC)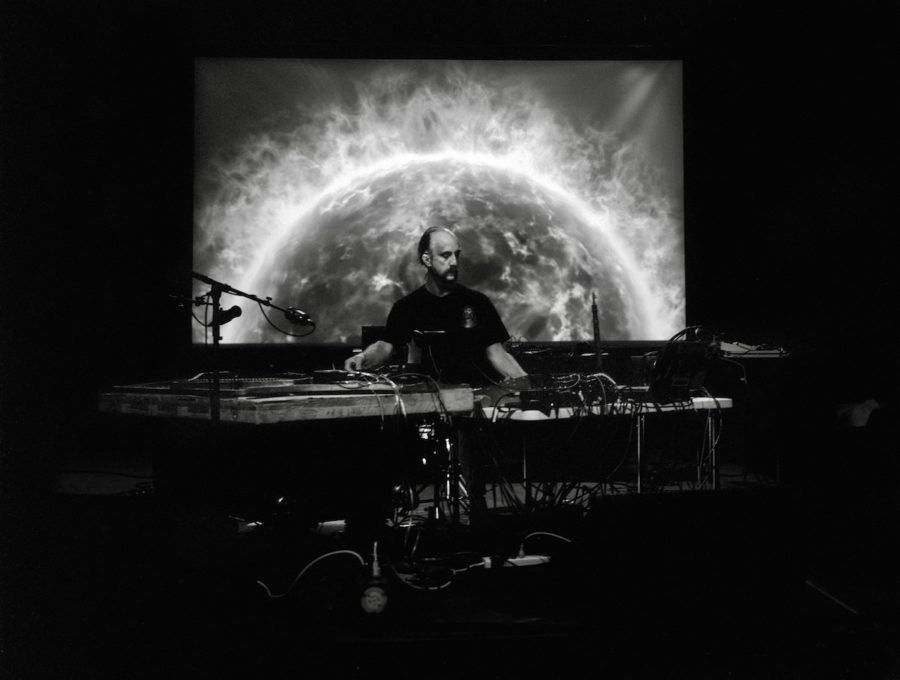 Bob Bellerue is a sound artist, experimental musician, sound/video curator, and creative technician based in Ridgewood NY. Over the last 30+ years he has been involved in creating and presenting a wide range of sonic activities – experimental music, sound art, noise, junk metal percussion ensembles, soundtracks for dance/ theater/ video/ performance art, and sound / video installations. Bob's electronic sound work is focused on resonant feedback systems, using amplified instruments, objects, recordings, and spaces, in combination with electronics and software written in the Supercollider audio synthesis programming language.
Bob's work has been presented by The Kitchen, Issue Project Room, MOMA/PS1, Pioneerworks, Experimental Intermedia, Cafe Oto, Fylkingen, EMS, High Zero Festival, the Yogyakarta Gamelan Festival, Centre de Cultura Contemporanea de Barcelona, LUFF Festival, Akouphene Festival, Sonic Circuits Festival, Living Arts of Tulsa's New Genre Festival, CEAIT Festival, Ende Tymes Festival, Denver Noise Festival, Olympia Experimental Music Festival, PDX Noise Festival, Cave12, Diapason Sound Gallery, Roulette, Boulder Museum of Contemporary Art, Elastic Arts, Here Art Center, Radio Epsilonia (Paris), WFMU, WKCR, WNYU, KFJC, KXLU, East Village Radio, Oberlin College, NYU, the Art Institute of Chicago, Stanford University, The New School, UCSD, and UCLA.
Bob's discography includes dozens of releases on Elevator Bath Records, iDeal Recordings, Banned Productions, Fabrica, P-Tapes, RRR Records, Love Earth Music, Prison Tatt Records, Los Discos Enfantasmes, Zelphabet, Peyote Tapes, No Rent Records, Important Records, and his own Anarchymoon Recordings and Sleepy Hollow Editions.
—
Drums Like Machine Guns
Philadelphia's finest, the legendary flying Morsberger Brothers, 'the Bad Boize of Noize', enough said.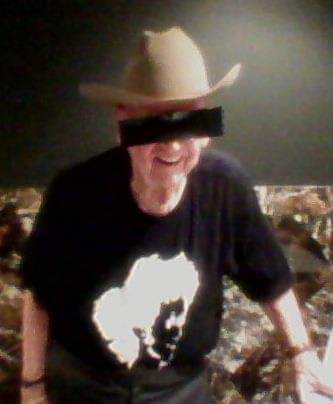 —
Leash
—
Sour Spirit
Confession: there have been more start-stops to this bio than there are in Fugazi's entire post-Repeater catalog. "Sour Spirit are a cross between Sun Ra and Lightning Bolt that…." hmm, no. "Sour Spirit, an entanglement of the fuzz 'n bang of pre-fame grunge and a Yoko Ono unmastered mix tape…" Nah, I've got it: Sour Spirit are two brothas who are brothers making waves of harsh noise with free jazz flourishes, playing within and in spite of traditional rock structures. Meets Unwound. And though there are flashes of sounds that recall something that feels familiar, that familiarity is not nostalgic, it's primordial. See them live, change your life. —Alex Smith
—
Street Rat
"Suck on a cockroach."